Fun is the pleasure of life.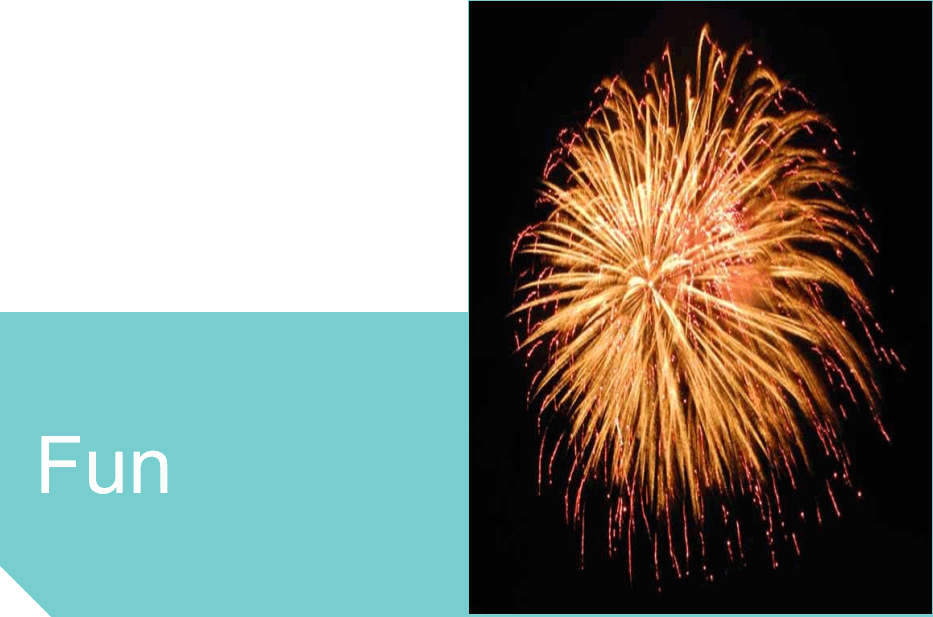 Fun is the pleasure of life.
What's life without any fun? Work. It's work. Work can be fun, but it isn't for most people. I have been told that what I think is fun is very individual to me. So, I will share my fun things (like I signed up to learn how to snow shoe and cross country ski ) and you can pick your own things. Maybe you want to stay in bed all day Saturday and read a book, or go to the movies or a party or play video games or learn to paint. It's up to you. Fun is important because you need to take pleasure in your life. Life shouldn't be only work (unless that is fun).
If you are using SMART Goals to track your progress then you have been picking rewards. Most people pick rewards that are things. Like a new outfit or running shoes. But when I think of fun, I think of it as an experience. Last summer, I went on a cruise with my husband. It was an amazing experience. We watched the movie [amazon_link asins='B001KEHAI0′ template='TableBookLink' store='onefitthing-20′ marketplace='US' link_id='FUN] and I thought,  "Wow this would be an amazing day to re-live".
Now I measure every experience by how much I want to re-live it. I may not be ready to strap on my running shoes and run the 5k again right this moment, but the experience may have been amazing enough that I want to do it again in the future.
Fun is … wanting to do it again.
Take time to add fun experiences into your calendar. This is going to seem crazy to some people but I believe the majority of people don't even consider fun for themselves while trying to get through the week. Make your next SMART Goal a goal for fun. It doesn't have to be a cruse (although that is really fun). It can be as simple as skipping stones with a loved one or painting a new coffee cup.
Remember that fun is where you make it.
We have all been in situations that we definitively don't want to experience again. Look for something that you can salvage from them instead. Maybe you can make a new friend, maybe you can turn it into something fun or maybe it will be a great story to share with others.